Each year, our finance team asks for a Good Faith Estimate of what you will be reporting for the final period of the year. Since the actual report and payments are not due until a later date, this helps our finance team with its annual financial projections.
We appreciate your cooperation in helping us get timely and accurate (to the best of your ability) information.
Completing a Good Faith Estimate.
1) Log into the AMA Royalties Portal at <https://royaltiesportal.ama-assn.org/>
2) Click on the REPORT tab at the top of the page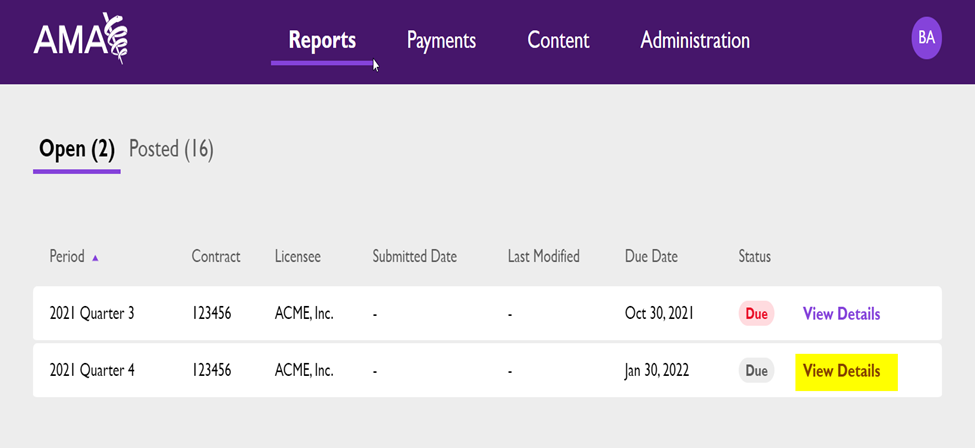 3) You will see a line item listed for the 4th Quarter or 2nd Half of the year, depending on your reporting schedule. On the right side of the screen, you will see the clickable "View Details" link
4) Once you click in on "View Details", you will see a link that says "Good Faith Estimate" on the top of the page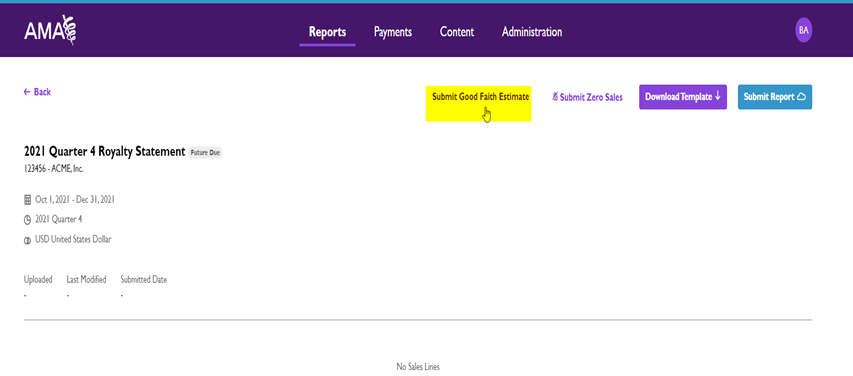 5) Click on the Good Faith Estimate link and enter the amount (in US Dollars) that you estimate you will owe for the final period of the year.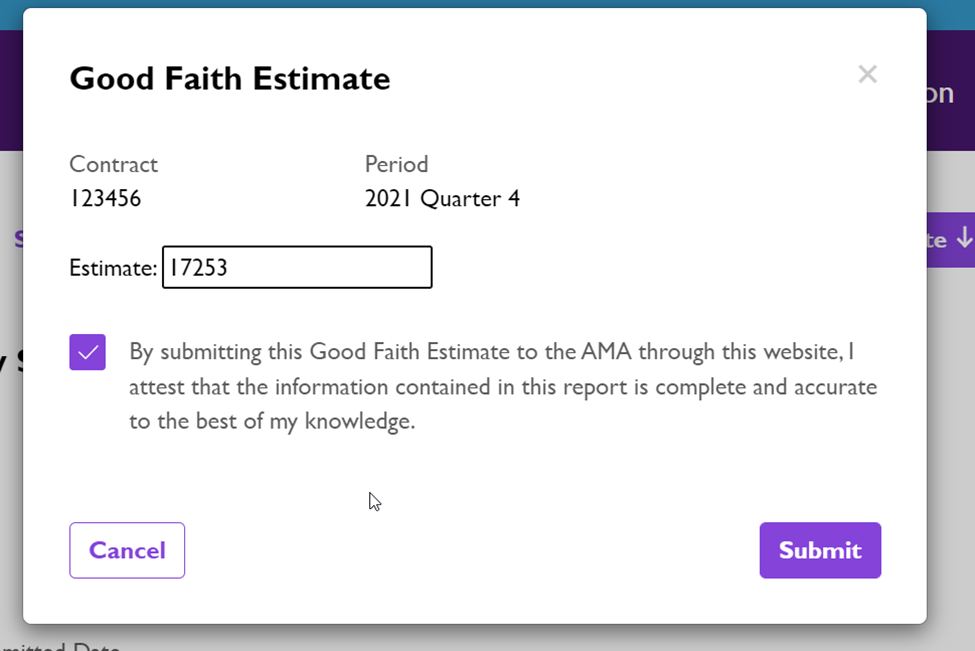 6) Once you have the estimate (in US Dollars) entered, you can click on Submit and you should see a pop-up with a Success message.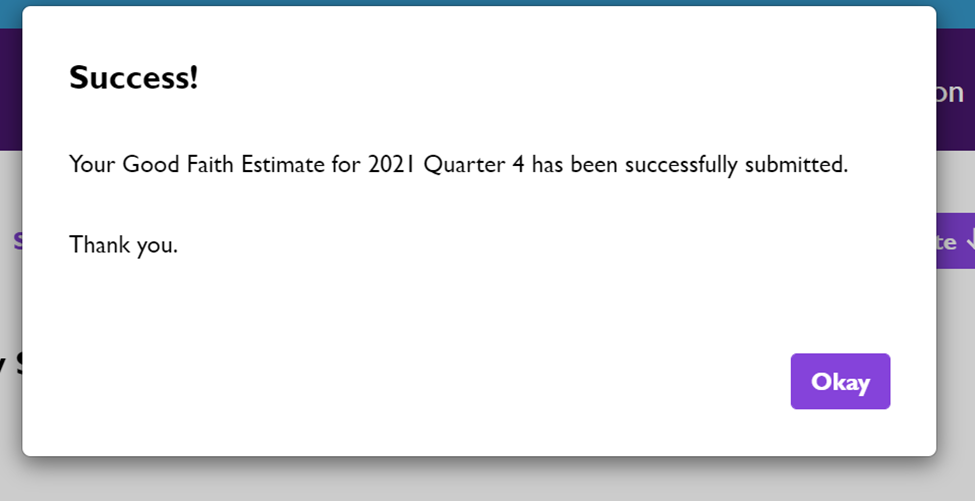 If you have any questions about this request, please contact the AMA at the following link:
<https://compliance.ama-assn.org/hc/en-us/requests/new?ticket_form_id=1500000429302>